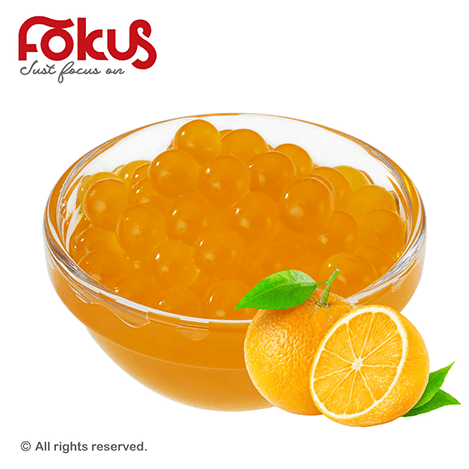 Orange Popping Boba
The Popping boba was created to replace the tapioca in Western Countries, due to the high salary of the labor but it becomes famous after.
With the syrup inside and coating with the seaweed skin.
the fantastic burst juicy taste after your chew.
It is the must order topping you need to add in your menu.
Product
Main specifications
Size

3.4kg/bottles

Case Qty

4 bottles/carton

Shelf Life

18 months before open

Storage & Care

Store in a cool dry place out of directly sunlight,refrigerate in 4 ℃.
Avoid excessive heat or moisture.
Avoid constant exposure to light.
Product Introduction
Natural and artificial color that you can choose!
No moq for this series of product.